AI Inspection enables you to deliver panels faster by automating the verification of wiring and components achieving copy exact.
Copy Exact Panels
Automated Quality Checks powered by AI
•Inspect wiring and component assembly 10x faster.
•100% video traceability for QA.
•OCR verification of component and wiring labels.
•Validate panel assembly in process or as an end of process factory acceptance test.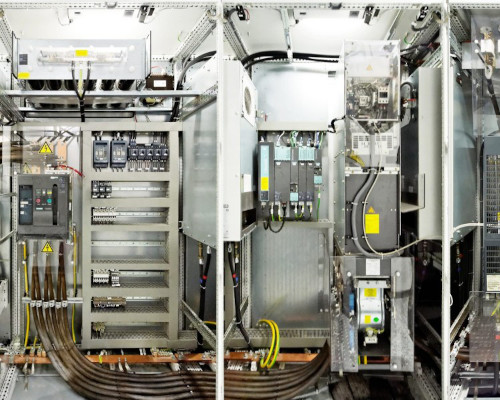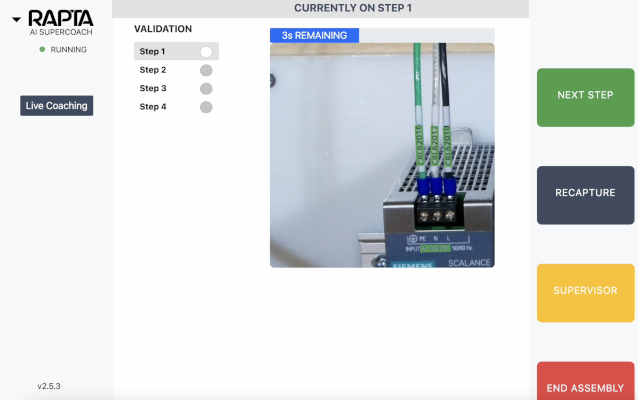 In Process Validation
The AI Supercoach validates every wire label and component to ensure correct electrical connectivity and part placement. With deep learning models such as OCR we rapidly validate wiring in large or complex machines, labels on products and a variety of other applications. Wiring validation is an automated process, once the user selects the assembly, OCR validation for each step runs automatically.
Correct Issues Fast
In the event a wiring or component error is detected, the screen will notify the operator of the correction to be made. Once the correction is made, automated validation will continue.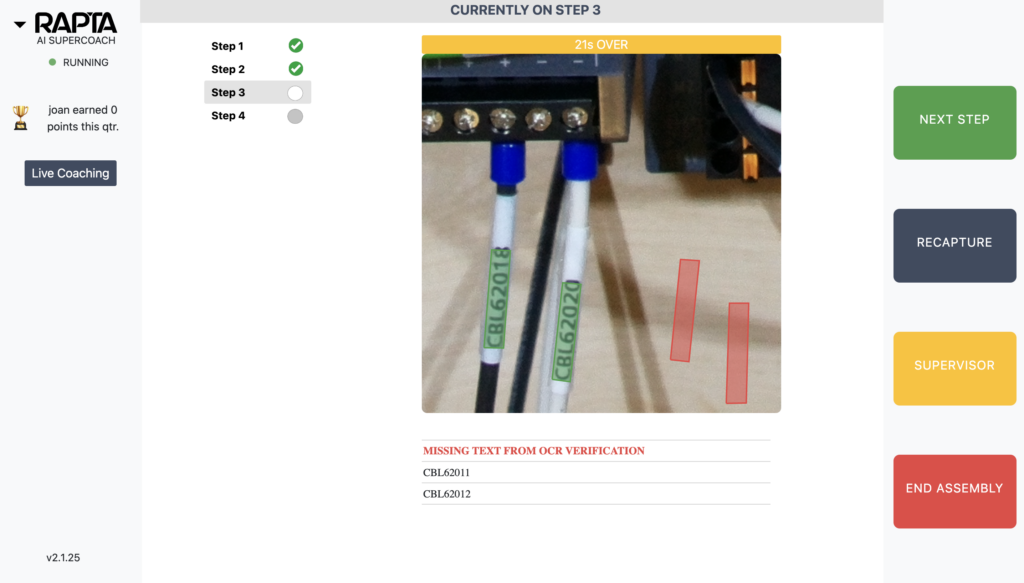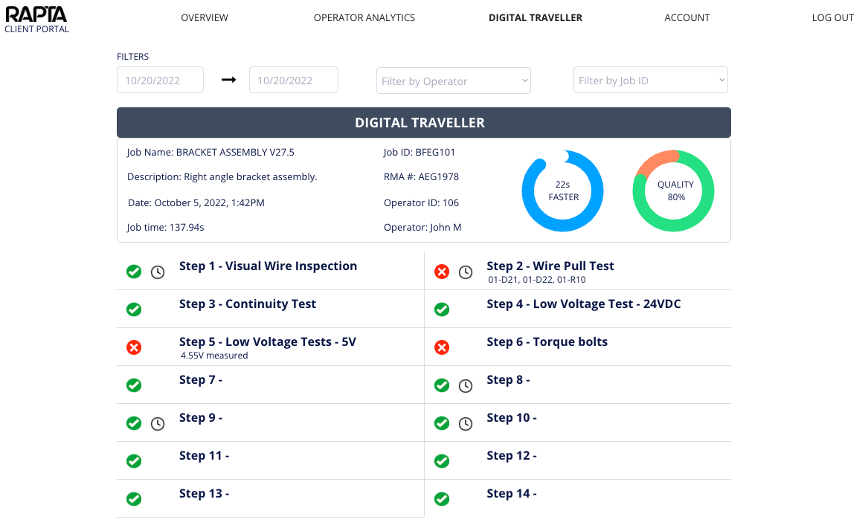 Digital Traveller
Paper travelers are a thing of the past with Rapta's digital traveller that automates your copy exact panel documentation with full digital traceability including photos and video. Capture everything from step by step performance data to voltage, ohm, high-pot and any other measurement you need.
Learn More
Get a virtual demo of Rapta and see how we can help your manufacturing organization.