Automated Quality Checks powered by AI
Rapta's highly configurable AI platform is the only 100%, on-premises solution to automate deployment of AI for manufacturing, inspection, training and process control. Our solution supports video and sensor data, enabling deployment of multi-modal AI in just hours with our visual, no-code manufacturing sequence builder.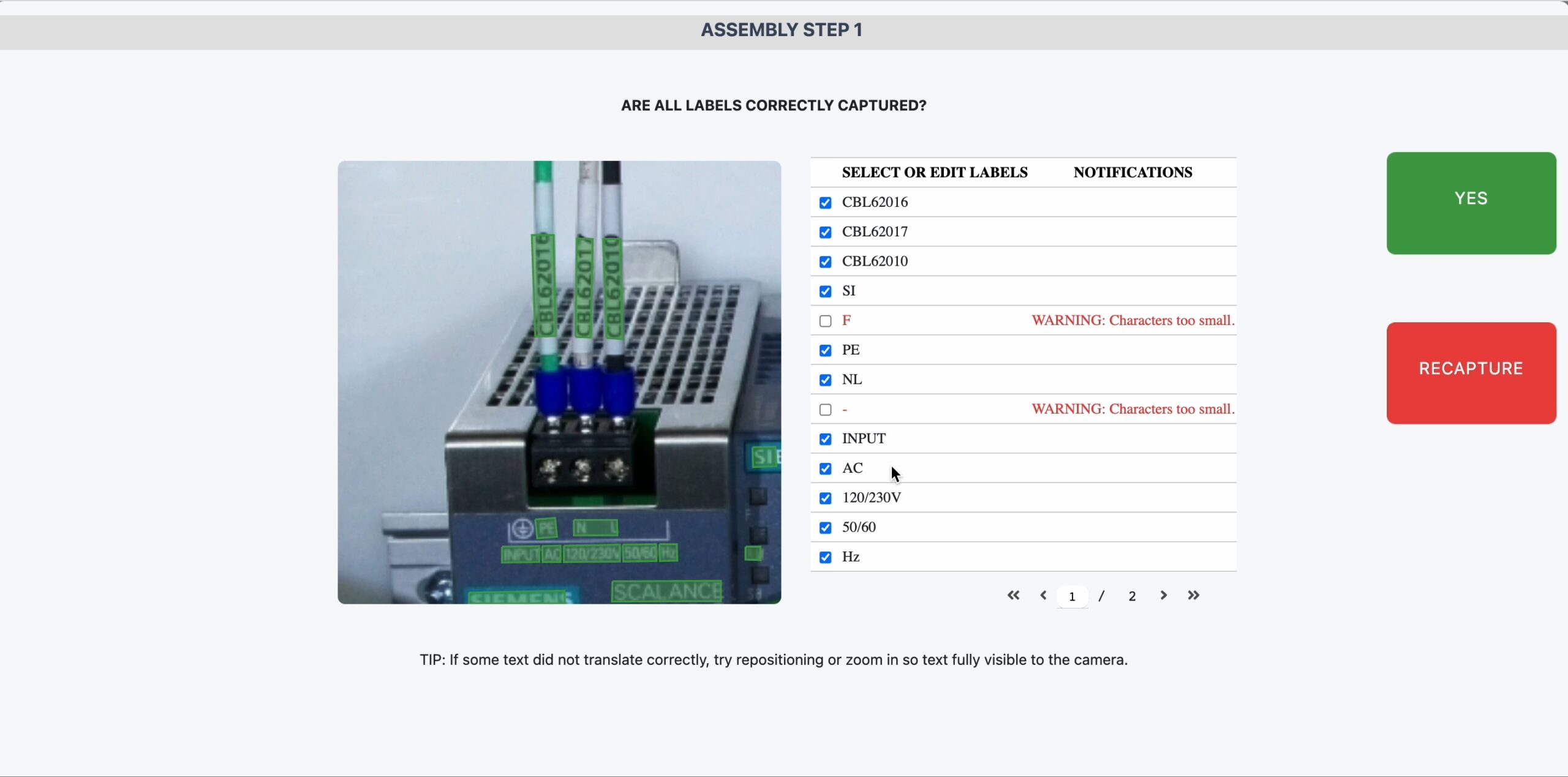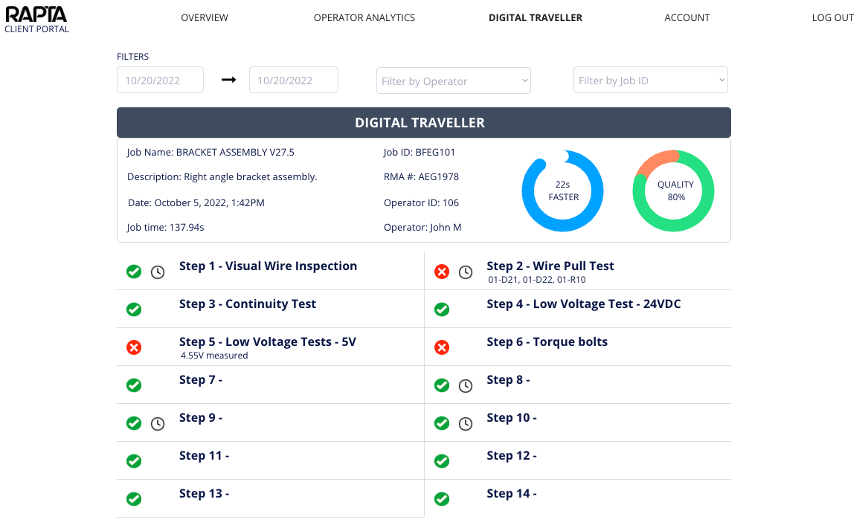 Gain Manufacturing Insights
Improve output quality and gain insights you need to eliminate the root cause of quality issues. Collect info on defects, images for visual quality inspections, and product work orders.
Realtime Notifications
Quality issues are displayed on a local touch screen and signal column in real-time. Integration with paging and other network systems is supported so operational and production management can receive remote notifications immediately.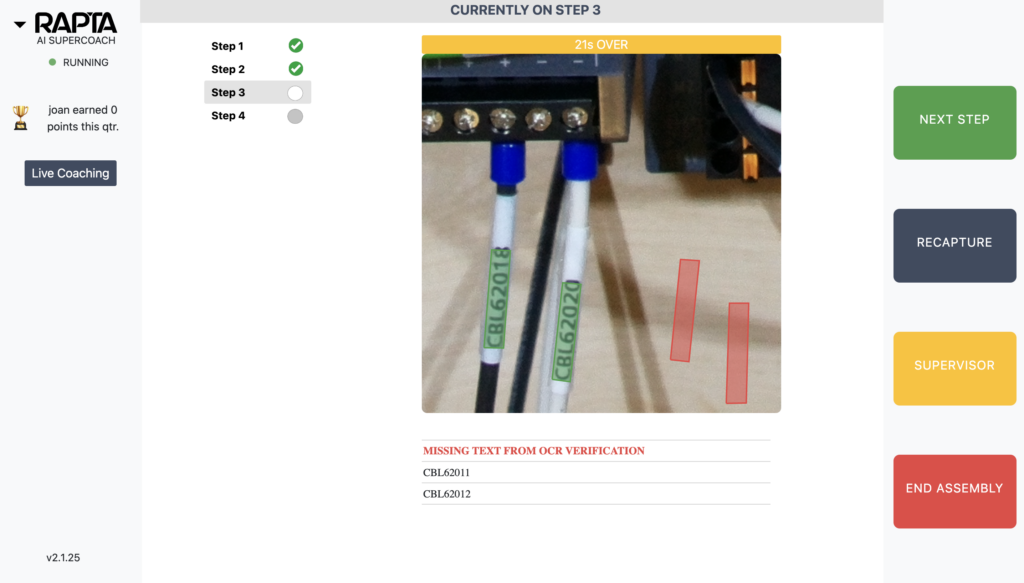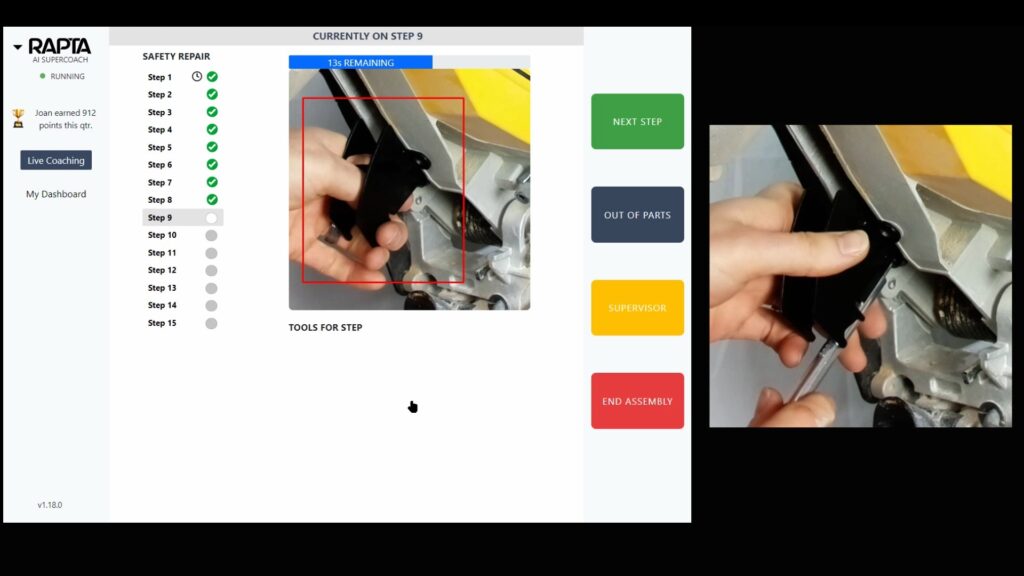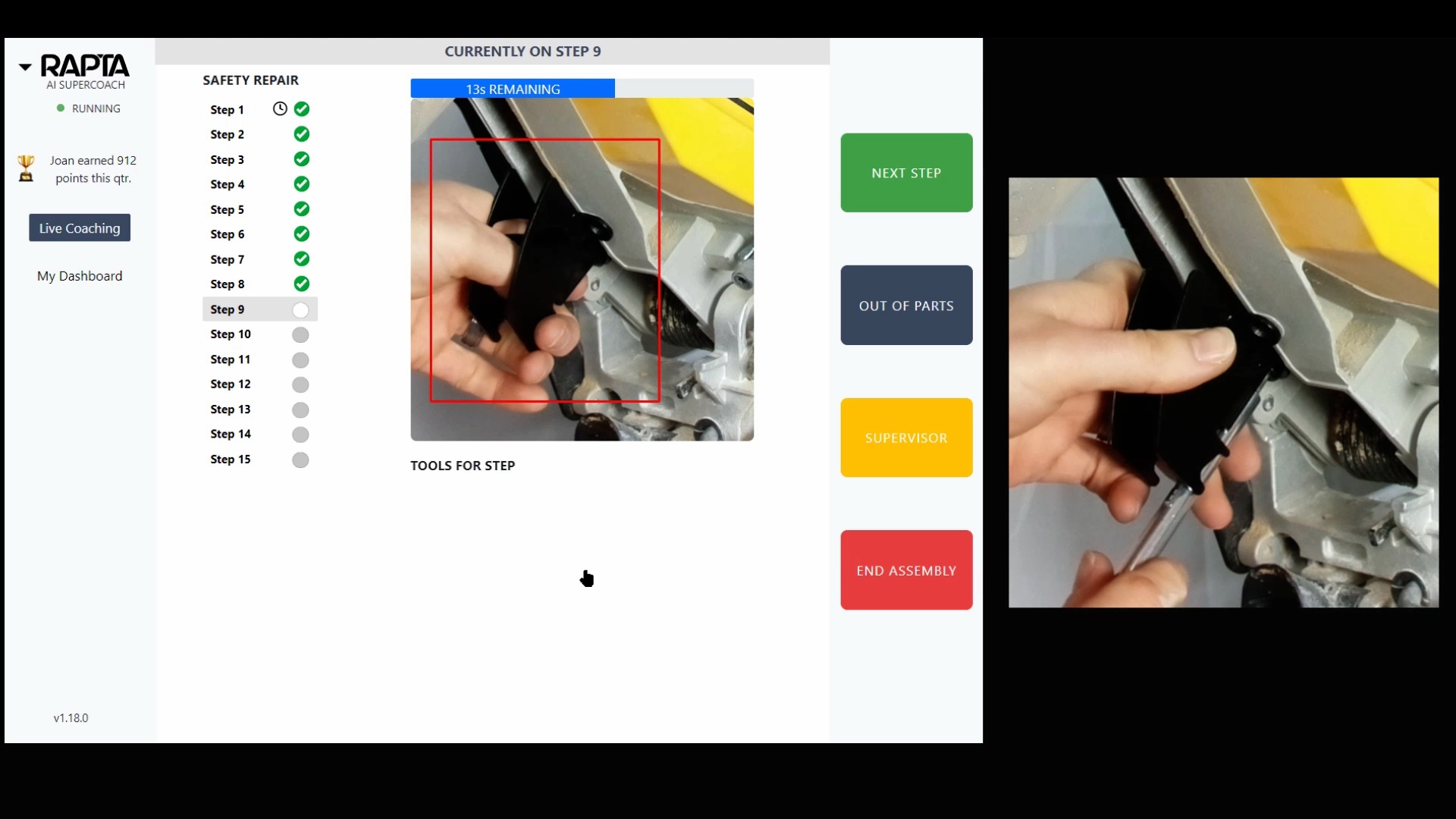 Video Capture Genealogy
When proof of quality is required, complete video capture of the assembly process and correctly completed steps are available. This is the highest fidelity of quality assurance and genealogy proof available.
Learn More
Get a virtual demo of Rapta and see how we can help your manufacturing organization.