Discover skilled talent by leveraging our AI Supercoach to automate the factory line worker screening process.
Video Guided Assessments
Manufacturers can solve critical worker shortages with our AI Supercoach. Potential applicants are assessed on their technical aptitude while following guided work instruction. A new applicant can be hired on the spot based on successful assessments, and days later will be productive with the help of our AI Supercoach.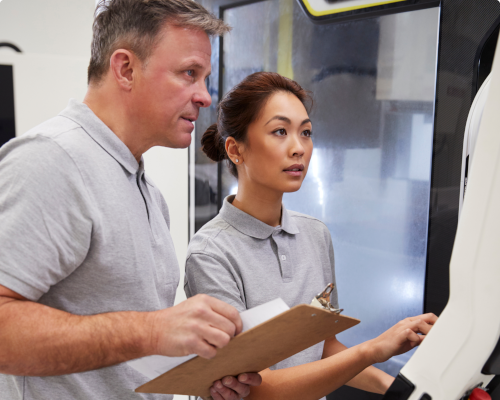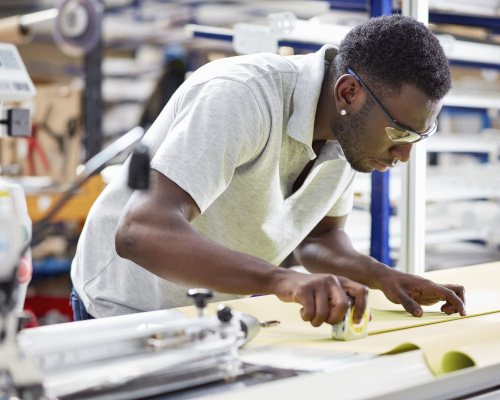 Identify Skilled Talent Fast
Determining if a new employee has the skills you need costs valuable time and money. Know within minutes whether a candidate has the skills you need by objectively assessing them with our AI talent scout saving your team the time and effort.
Objective Scorecard
The AI Supercoach scorecard enables you to determine talent fit for your organizations needs without consuming time of skilled employees. This assessment is objective and ensures no bias in the assessment process.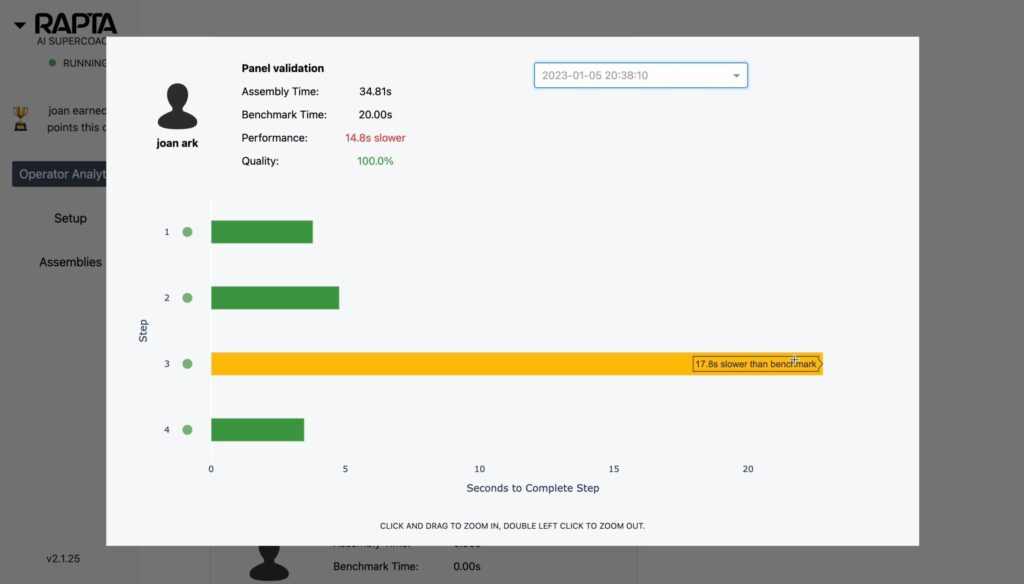 Learn More
Get a virtual demo of Rapta and see how we can help your manufacturing organization.