The AI Platform Accelerating Manufacturing.
What We Do
Our highly configurable AI platform is the only 100%, on-premises solution to automate deployment of AI for manufacturing, inspection and process control. Our solution supports video and sensor data, enabling deployment of multi-modal AI in just hours with our visual, no-code action builder. Our solutions help you master:
Quality: Our AI Platform catches quality issues in real time and builds quality into your product.
Training: Rapta's video based instructions offer training that transcends language, literacy, and skill barriers.
Portability: As the "manufacturing IP" resides in the AI Platform, it is easy to transfer the manufacturing process from one vendor to another or ensure consistent quality in a dual sourcing strategy.
First pass yields: Higher first pass yields mean manufacturing capacity isn't wasted on poor yields and rework.
Near sourcing: With the trend toward bringing manufacturing back to the US, access to highly skilled talent may not be as critical since the AI Platform retains all the manufacturing IP.
Resilience: Allows for de-coupling from engineering and a more self-directed workforce
Mission Statement
Our mission is to transform productivity and sustainability in manufacturing through AI.
Team
Our Team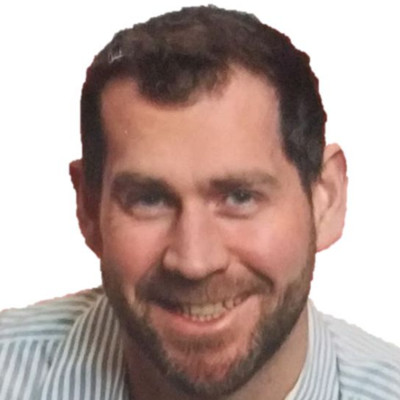 Aaron J Brown, CEO
Aaron led the first innovation team at Stanley Black and Decker to commercialize an applied AI product for an industrial application in a career spanning 20 years. Working at the intersection of Software, AI and industrial systems, Aaron has deployed at scale IoT, ML and cloud solutions for Fortune 500 businesses and Startups. Aaron is passionate about developing people and loves to make products that are ridiculously easy for customers to use. Read more.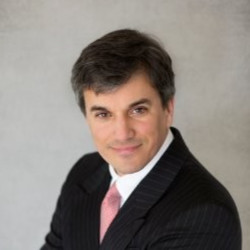 Matthew D Thornton, CMO
As a 22-year Siemens' veteran, Matthew combines real-world customer experience with technology and strategy. He has been very successful with Industrial software and hardware sales, marketing, business development and product management. As a hardcore factory automation expert, he truly understands many of the issues that most customers face when they want to tackle an Industrial IoT project. Read more.
Timothy J Weaver, CXO
Tim has been in engineering for 23 years designing both hardware and software systems across the embedded, industrial AI & IoT, medical device, semiconductor, and security industries. He spent much of his career at startups developing cutting edge systems from the ground up. He obsesses over the little details that turn an ordinary system into an amazing user experience. Read more.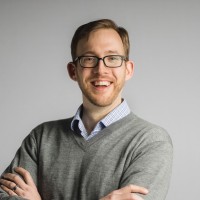 Matthias Daue, CTO
Matt was formerly a Distinguished AI Architect at Cylance (acquired by BlackBerry) who led the deployment of AI enabled endpoint security technology with a focus on self-learning AI used in millions of endpoints. Ex Air Force veteran with 19 years of experience creating innovative solutions focused on AI & cyber security. Read more.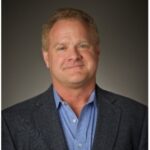 David Calderwood, COO
David is an entrepreneur and inventor who has held executive leadership roles at both Fortune 10 enterprises and start-up companies with nothing but an idea and strong potential for growth. By joining and scaling up five successful start-ups, he earned a "Real World MBA." Combined with innate business acumen, he knows how to leverage P&L, cash flow, product strategy, market intelligence, and sales enablement to cater to the voice of the customer and increase overall enterprise value. David transforms ambition into strategic vision and ideas into revenue. Read more.
Advisory Team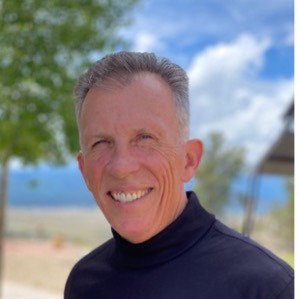 Mark Bigham, Advisor
Mark is an Advisor to innovative defense and intelligence focused startups. He mentors C-Level company officers in a wide variety of growth matters. Mark is passionate about rapidly operationalizing innovative technology to give US war fighters an unfair advantage. Mark was the former Chief Innovation Officer at Raytheon Company's Intelligence and Information Services (IIS). In this role, he worked across Raytheon to develop better solutions for customers and foster innovation. His oversight covered advanced concepts and technology, venture capital investment and strategic IRAD campaigns to create revolutionary capabilities. Read more.

Tom Wojszynski, Advisor
Tom is Founder and Managing Member of TWOJ2 LLC, an independent advisory services company based in Kamuela, Hawaii. With 35+ years of market expertise in Global Defense, Manufacturing, Retail, and Transportation & Logistics, Tom has varied leadership experience in software product design, software development, US Dept of Defense procurement, and software & cloud sales. Tom culminated a stellar career as founding member, and then leader of the Google Cloud sales team in the US Southeast where the team consistently delivered meteoric year-over-year growth. Read more.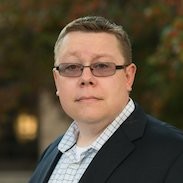 Bryan Smith, Advisor
Bryan brings 25 years of information security expertise ranging from work with the US Department of Defense and private industry. Over the past 10 years, Bryan has held executive positions in venture backed technology companies as well as helped build and invest in other founders. He lives in Kansas City, MO with his wife and two daughters. Read more.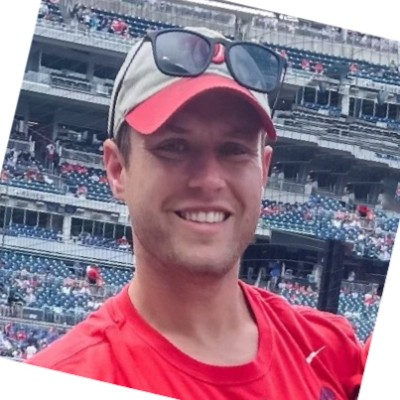 Matt Gittleman, Advisor
Matt serves as the investment director for the JHH vc family office. Prior to this role, he spent four years with Blu Venture Investors where he oversaw the investment pipeline for all cybersecurity related deal flow. Matt served as a board observer for Ostendio, Medstack, and Opsware Data, supporting the companies, primarily, with fundraising initiatives. Prior to his role with Blu Ventures, Matt worked for Core Capital Partners while earning his MBA at the Georgetown McDonough School of Business. Read more.