The camera can be independently tested via the Setup tab. Images of interest can be captured by pressing the "Capture Image" button and they download to your computer.
It is possible to use the zoom controls from this page, for more information on how this functions, refer to Using Camera Zoom.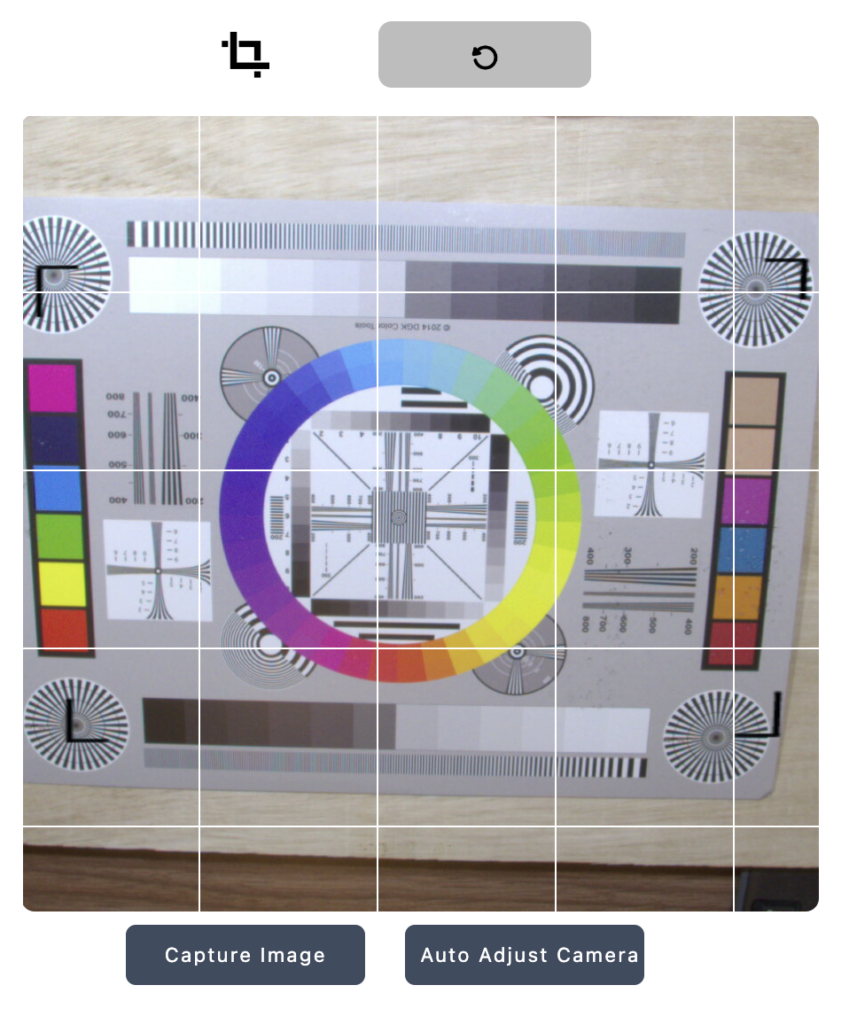 Troubleshooting
In the event you cannot see the camera live feed first try pressing the setup tab to refresh the page, then reset the services via the top left menu.
If the image is blurry, out of focus, follow this procedure to ensure the camera is correctly configured according to Camera Setup
If the image is too dark or too light, try pressing the Auto Adjust Camera button.