Our AI system demo can be deployed at a customer's site in one day so you can experience the power of applied AI on your factory floor.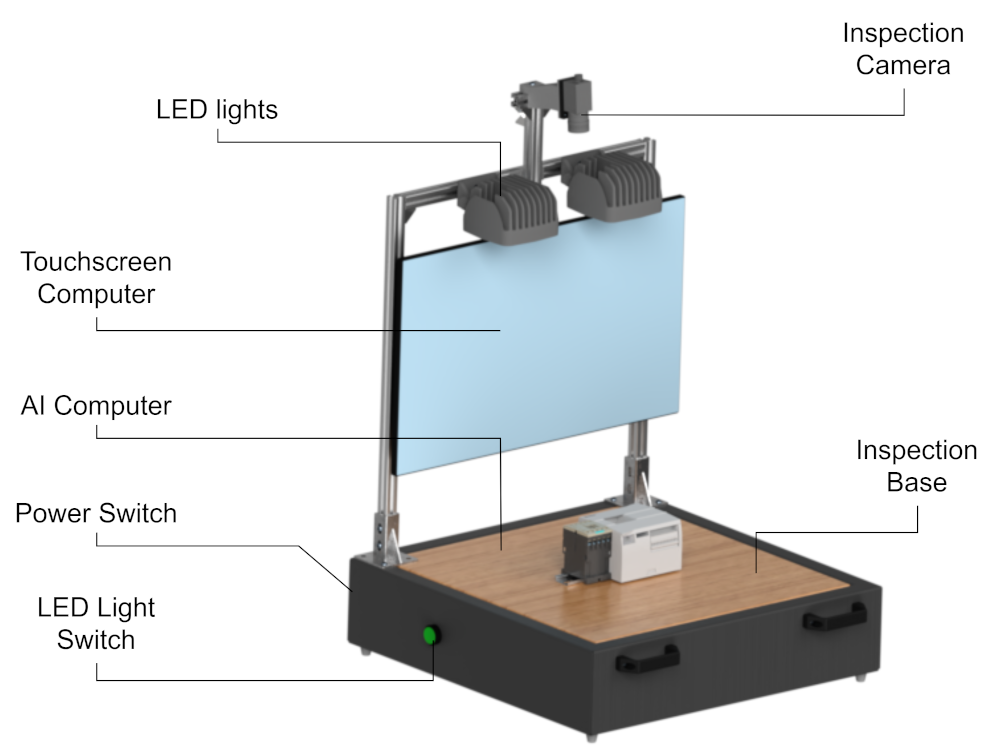 Size and power requirements:
120VAC 60Hz, 1A
Size: 22.5″ W x 25″ D x 35″ H (570mm W x 635mm D x 890mm H)
Weight: 87lbs (with Pelican case)
Standard demo examples include:
Panel build & wiring assembly
Camera electronics assembly
Mechanical bracket assembly
Visible camera viewing area:
15″ x 15″ on assembly bench surface.
Note: can be increased by changing the lens or increasing camera height.
Optional network connection:
Power switch location
Back left corner. The power switch is a line surge protector and circuit breaker. In the event the breaker trips, turn switch completely off then back on.
Safe shutdown process
Follow this guide to safely shut down the rapta system: How to shutdown and reset the system. Once shutdown you can turn off the power switch.
Next steps
Read this guide to find out the Best Practices for Creating an Assembly